The Front Bottoms tickets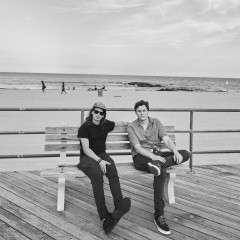 The Front Bottoms have shared a new video for their song "Ginger" via Pitchfork TV. "Ginger" is from their 2015 critically acclaimed album, Back On Top, which was produced by Joe Chiccarelli (Beck, The Strokes, White Stripes), and received widespread praise for its earnest sentiment and sing-along anthems. The Front Bottoms have also announced tour dates in Europe and Australia.
Sorry we currently have no dates available for The Front Bottoms.