Snow Patrol tickets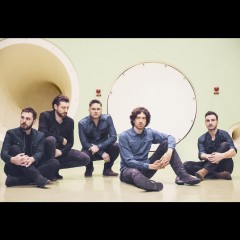 Scottish-Irish alt-rock outfit Snow Patrol broke into the mainstream with their 2003 major-label debut Final Straw, a hit album that paved the way for the success of 2006's Eyes Open -- which featured the international hit single, Chasing Cars -- as well as the band's U.K. platinum, Top Ten efforts, A Hundred Million Suns and Fallen Empires. After an extended six-year hiatus, during which time frontman Gary Lightbody worked as songwriter for pop artists, the band returned with their new album Wildness in 2018.

They have now announced their Wilderness tour to promote their new material. The will takeover the massive space of The O2 Arena for an incredible London headline gig on Saturday 26th of January 2019.

We are so excited to be able to offer you tickets for such an important band. The huge buzz and subsequent massive demand for Snow Patrol tickets means that you cannot hang around for long, so make your booking before they are all snatched up. Fortunately, Gigantic makes placing an order for gig tickets easy as we have a dedicated customer service team ready to help with your every enquiry. Plus, you can browse and buy from our site 24/7 using your table, computer or even your smartphone.



Snow Patrol are an alternative rock band from Bangor, County Down, Northern Ireland. Formed at the University of Dundee in 1994, the band is now based in Glasgow. The band's first three records, the EP Starfighter Pilot (1997), and the studio albums Songs for Polarbears (1998) and When It's All Over We Still Have to Clear Up (2001), were commercially unsuccessful and were released by the independent labels Electric Honey and Jeepster respectively. The band then signed on to the major record label Polydor Records in 2002.

Snow Patrol rose to national fame with their major label debut, Final Straw, in 2003. The album was certified 5x platinum in the UK and eventually sold over 3 million copies worldwide. Their next studio album, Eyes Open, (2006) and its hit single Chasing Cars, propelled the band to greater international fame. The album topped the UK Album Charts and was the best-selling British album of the year, selling over 6 million copies worldwide. In 2008, the band released their fifth studio album A Hundred Million Suns and in 2009 their first compilation album, Up to Now.

As there are only limited supplies of Snow Patrol concert tickets being made available you will need to make a booking fast, before they are all snatched up. Make all your essential gig ticket bookings through your computer or smartphone with us. Gigantic has been proudly providing excellent customer service for ten years so you now we are the right place to come when planning your big night out.

Snow Patrol
Wildness Tour + Special Guests
Sat, 26 Jan 2019
Doors at 18:30
Snow Patrol

Windsor Hall - Bournemouth International Centre, Bournemouth
Sun, 27 Jan 2019
Doors at 18:30
Snow Patrol
Plus Special Guests
The SSE Arena, Wembley, London
Sat, 02 Feb 2019
Doors at 18:00