Six by Seven tickets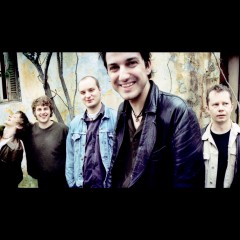 Incredible indie rock band Six By Seven continue their return to the spotlight with an extra special event. Performing at Rescue Rooms in Nottingham on Saturday 15th of September 2018, you can see just why this band is so highly regarded by so many.

We are very excited to offer you Six By Seven tickets. The word is spreading fast and so we do urge you to act fast and ensure you book yours before they are all snatched up. Placing your gig ticket order is made easy with Gigantic as you can access the site 24/7 whilst relaxing at home or busy on the go with a tablet, computer or smartphone.

Six By Seven tickets are just about to come on sale. Available from 10:00 on Friday 4th of May, they are expected to sell incredibly quickly. Set your personal reminder right now through Gigantic to arrive via text message or email so you are ready for their release.




The band formed in 1994 and included members Chris Davis on drums, keys from James Flower, guitarist and vocals from Chris Olley with Sam Hempton also on guitar. They initially worked under the name of Friends Of… until changing their name after discovering that each galaxy in the universe is accelerated away from each other at a rate of 6 x 7.

Six By Seven released three essential albums for the label Beggars Banquet Records, became a huge favourite on the touring circuit, enjoyed success with two hit singles, performed five times on the infamous Peel sessions and even appeared on hit BBC programme Later… With Jools Holland.

Six By Seven concert tickets are subject to huge demand and so with limited availability we really do urge fans to book as early as possible to avoid being disappointed. For the best selection of the essential gig tickets you need, stick with Gigantic!
Six by Seven

Sat, 15 Sep 2018
Doors at 18:30