Kylie tickets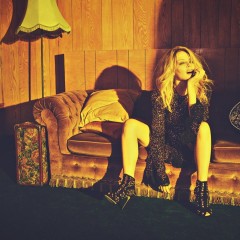 Kylie Minogue started her long career as actress on an Australian soap, but her charisma and chameleon-like talents as a pop singer soon landed her on top of the music world.

This year sees the release of a brand-new album titled Golden which she shows off at upcoming gigs. She has just announced a major London show taking place a the suitably massive stage of The O2 Arena on Friday 28th of September 2018.

These gigs are big news. And as the word spreads, the demand keeps growing so make sure you book your Kylie tickets early as they will be snatched up quickly. We make it easy booking your favourite gig tickets at Gigantic by making our site available 24/7 using your tablet, smartphone or computer.




Australian singer Kylie captured the hearts of audiences during her acting career on Neighbours before shooting to fame as a singing superstar in 1987 with her hit single "The Loco-Motion". Over her near 30 years in the business, Kylie has sold over 70 million records worldwide and has received countless awards from Brit Awards to Grammy Awards, but perhaps her most prestigious award came from Queen Elizabeth II when she awarded Kylie an OBE for services to music in 2008. To date Kylie has released 13 studio albums, the most recent being 2015's 'Kylie Christmas'.

There is only limited supplies on how many Kylie concert tickets we are given from the promoters and so we expect that they will not be around for long. Please make sure you book yours early to avoid being disappointed. Gigantic has been providing you excellent customer service and a vast selection of essential gig tickets to choose from for over ten years, so no wonder we are your award-winning first choice whenever you are looking to book for your big night out.

Kylie
Golden Tour
Fri, 28 Sep 2018
Doors at 18:30