Kevin Hart tickets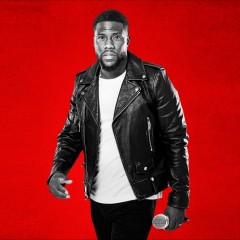 Kevin Hart is the big screen comedian who never fails to pack out his arena shows.

Do not miss your chance to catch him as he heads to the UK to commence The Irresponsible Tour. See him perform at The SSE Hydro in Glasgow, Arena Birmingham and Manchester Arena in August and then The O2 Arena in London during September 2018.

Now is your chance to book your Kevin Hart tickets with Gigantic, we are very excited and as demand grows it makes sense to act fast and get yours before they are all taken. Gigantic makes selecting your favourite tickets and placing your order easy by enabling access to our site 24/7 using your smartphone, tablet or computer whilst relaxing at home or even busy and on the go.



Hart's comedy has been compared to the four "Kings of Comedy," incorporating elements of Steve Harvey, Cedric the Entertainer, D.L. Hughley and Bernie Mac.

As Hart's stand-up career began to take off, ABC handed the young comic his own sitcom, The Big House. Hart played himself on the show, a successful young man who is forced to leave his home in Hawaii and move in with some distant relatives in Philadelphia after getting ensnared in an embezzlement scheme. The outlandish storyline never caught on with audiences, however, and the show was canceled after just six episodes.

Hart rebounded quickly. In 2006, he released his first stand-up album, I'm a Little Grown Man, which further cemented his status as one of comedy's best young performers. His second album, Seriously Funny, released four years later, proved to be even bigger.

However, it was 2011's Laugh at My Pain tour, later turned into a concert documentary, that turned Hart into a full-fledged star. As the title suggests, Hart delved deep into his own personal history for material, from his mother's death from cancer to the strange behavior of his relatives. His recurring line, "All right, all right, all right," quickly became a favorite catchphrase among audiences. In all, Laugh at My Painencompassed 90 cities and grossed $15 million, making it one of the year's most successful comedy tours.

We are incredible excited to be able to offer you Kevin Hart tickets, but we must also make you aware that the demand is sky high so you will have to book yours before they are all snatched up. Fortunately, placing an order for your favourite gig tickets is made easy with Gigantic as you can access our site from the comfort of your home or whilst busy and on the go using a computer, smartphone or tablet.



Kevin Hart: The Irresponsible Tour
Plus Special Guests
Tue, 28 Aug 2018
Doors at 19:00
Kevin Hart: The Irresponsible Tour
Plus Special Guests
Arena Birmingham, Birmingham
Thu, 30 Aug 2018
Doors at 19:00
Kevin Hart: The Irresponsible Tour
Plus Special Guests
Manchester Arena, Manchester
Fri, 31 Aug 2018
Doors at 19:00
Kevin Hart: The Irresponsible Tour
Plus Special Guest
Sat, 01 Sep 2018
Doors at 17:30
Kevin Hart: The Irresponsible Tour
Plus Special Guest
Sun, 02 Sep 2018
Doors at 17:30
Kevin Hart: The Irresponsible Tour
Plus Special Guest
Mon, 03 Sep 2018
Doors at 17:30