Joan As Police Woman tickets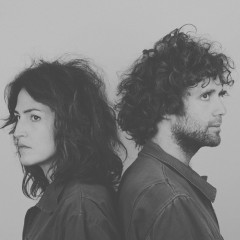 Joan As Police Woman writes fantastic and complex pop music. Always innovative, her sound draws on rock and R&B.

Joan Wasser started music lessons at a young age being taught piano from the age of six and began to play violin at school and community orchestras when she was eight. However classical music did no hold any real appeal for her and as the disillusionment turned to boredom she found a new direction and began to play in punk bands whilst at college.

In 1992 she joined The Dambuilders - an indie rock band that counted members of Radiohead amongst their fans. After quickly signing to Elektra Records they released three albums. Wasser stood out as the bands striking violin player in evermore colourful costumes. The band enabled her to explore new possibilities through trying out guitar, keys and various vocal techniques.

Wasser began to play with other outfits including Those Bastard Souls which continue after The Dambuilders ended with whom she recorded the album Debt & Departure which was prompted as a response to the tragic death of her boyfriend Jeff Buckley.

Taking the inspiration for the name from the seventies Angie Dickinson television programme, Wasser adopted the title Joan As Police Woman and began to focus on her solo work. She released an eponymously titled EP in 2004 which prompted a request from Rufus Wainwright to join her band.

To date she has now released five studio albums including her latest work named The Classic which came out in 2014.
Joan As Police Woman tickets will be going on sale Friday 17th of June. Be sure to use the Gigantic website to set a reminder.

See her play this November at Wedgewood Rooms in Portsmouth followed by a performance at Thekla in Bristol and then Heaven in London.

As she is growing ever popular it is really important to book your concert tickets early to avoid any disappointment.

Sorry we currently have no dates available for Joan As Police Woman.