Jeff Beck tickets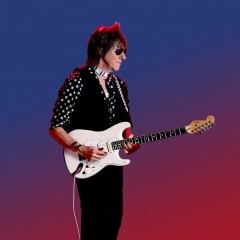 JEFF BECK BAND ANNOUNCE UK TOUR DATES

One of the world's greatest electric guitarists, Jeff Beck undertakes a long awaited tour of the UK. This Grammy award winning, ground-breaking guitarist promises a set that reflects the eclectic musical mix that is his trademark. Jeff Beck isn't your typical guitar legend and with his band will be performing 6 dates across the UK in May 2014, including the prestigious Royal Albert Hall, London.

Full Band Line up:

Jeff Beck — Guitar

Rhonda Smith — Bass
Has played with a whole host of artists from Prince (playing to 1.4 million people on The Musicology Tour), Beyonce, Justin Timberlake and Little Richard to name a few. In addition to this Rhonda has made genre defining solo records also employing her unique vocal talents.

Lizzie Ball — Violin
Lizzie Ball has a unique career positioned in the classical, jazz, latin and rock genres of music. Lizzie is concertmaster for Nigel Kennedy's Orchestra of Life. She has performed as a featured artists and orchestra leader in major international venues.

Jonathan Joseph — Drums
A Miami native, Jonathan began playing drums in church services at the age of six. He obtained a solid music background through the choir director, his mother Jerlene. Having such strong progressive roots in gospel during his high school years, Jonathan say's he found it very natural to make the transition from gospel to jazz.

Nicolas Meier — Guitar
In just a few short years UK-based Swiss guitarist Nicolas Meier has carved a reputation out as one of the UK's most original guitarists. Drawing on a love of Turkish, Eastern music, Flamenco, Tango all mix with jazz, Meier has developed his own unique sound with his regular group (latest release was his eight album with his full band).

Get your Jeff Beck and Band tickets below!
Sorry we currently have no dates available for Jeff Beck.