Feeling Gloomy tickets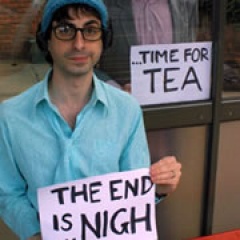 Feeling Gloomy is the brainchild of Len & Cliff who invite you to a wonderfully morose evening of some of the most deeply depressing songs one can bare. Taking the motto misery loves company quite literally, they extend an invitation to come mourn the night away with them.

Be sure to hang the DJ!

Feeling Gloomy tickets are available right now through Gigantic.

The nights of misery run every month at London club The Phoenix.

Feeling Gloomy

Sat, 04 Aug 2018
Doors at 22:00
Feeling Gloomy

Sat, 01 Sep 2018
Doors at 22:00
Feeling Gloomy

Sat, 06 Oct 2018
Doors at 22:00
Feeling Gloomy

Sat, 03 Nov 2018
Doors at 22:00
Feeling Gloomy

Sat, 01 Dec 2018
Doors at 22:00