Emancipator Ensemble tickets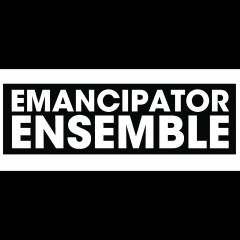 Emancipator Ensemble is led by producer and DJ Douglas Appling. The live band is on the cutting edge of electronica and trip hop and have established themselves through electrifying gigs as an essential live experience.

Appling has established himself in the mainstream electronic music scene ever since the release of his debut album Soon It Will Be Cold Enough in 2006. His first forays into music came through his classical violin training at an early age, which may explain his organic approach to music production despite being firmly centred around electronic instrumentation. He draws on a wide range of inspiration from many different nationalities, cultures and genres to create his very own unique and refreshing sound.

Having spent the last year releasing his live album Live In Athens In June plus his remix album Dusk To Dawn Remixes which featured contributions from such great talent as Eliot Lipp, ODESZA and Little People and his latest studio album Seven Seas, Appling is set to continue expanding his name into the international popular consciousness and become one of the world's greats.

Emancipator Ensemble tickets can be yours right now through Gigantic.com

Make sure you go to the massive live performances at Brighton's Concorde 2 and Motion in Bristol.

Gig tickets are in limited supply so be sure to book early to avoid disappointment.

Emancipator Ensemble

Jazz Cafe, London, London
Sat, 10 Nov 2018
Doors at 19:00
Emancipator Ensemble

Mon, 12 Nov 2018
Doors at 19:30
Emancipator Ensemble

Patterns (formerly Audio), Brighton
Thu, 15 Nov 2018
Doors at 19:00