Camden Rocks tickets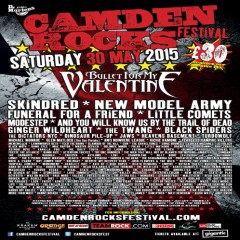 The Camden Rocks one-day multi venue festival returns for its biggest event yet. On the 31st of May the Camden Rocks Festival will see over two-hundred high-energy bands perform across Camden Town. It's a one-mile run of thrilling music that takes in over twenty different venues, all happening on what has always been London's most rock n' roll streets.

Get your Camden Rocks tickets below!
Sorry we currently have no dates available for Camden Rocks.