Alvin Es A Mokusok tickets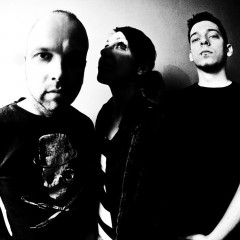 Alvin Es A Mokusok which translates as Alvin And The Chipmunks are the Hungarian punk band the you absolutely must hear. Hardcore and intense, they are guaranteed to thrill audiences when they hit the UK. The band includes drummer Szirota Mario, guitarists Alexander Dul and Stephen Shepherd who provides vocals with Extract Victoria on bass.

Founded in 1993, the band soon released their demo Fuck followed by the debut album Was Jesus Beard?

Alvinmania has certainly struck the whole of Hungry with each of the thirteen studio albums selling extremely well.

Alvin Es A Mokusok tickets are on sale right now. Always go to Gigantic for your gig tickets.

Touring in November, they will play at The Actress & Bishop in Birmingham and Louisiana in Bristol.

Having them play in the UK is a real treat so book your concert tickets early.

Alvin Es A Mokusok
Support The Dissidents
Green Door Store, Brighton
Sun, 04 Nov 2018
Doors at 19:00