Alan Walker tickets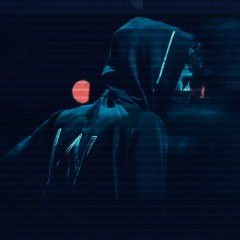 Alan Walker was aged only 18 when his huge hit single Faded topped the charts across Europe. His massive tune hit #1 in ten different countries and broke the Top 5 in a further six more. Having already established himself as the future face of dance, despite often having his features hidden under his signature hoody, Walker looks set to become one of the biggest names in electronic music.

See him smash his set at cool London club Heaven on Wednesday 15th of February, 2017.

Alan Walker tickets will soon become available and are expected to sell very quickly. They can be yours from 09:00 on Friday 21st of October onwards. Set your personal reminder now through Gigantic to arrive via text message or email making you ready for their release.

Norwegian record producer Alan Olav Walker is the ultimate millennial. Growing up amidst rapidly developing technology after the internet revolution had already taken hold, computers had an immediate fascination and their use became more like instinct.

Inspired by the likes of K-391 and Ahrix whose music he had discovered through the work they had uploaded on YouTube plus film composers Steve Jablonsky and Hans Zimmer, Walker began to create his own tracks on his laptop. He began to develop a style he calls Drumstep which would be typified on his instrumental track Fade.

Fade would grab the attention of the No Copyright Sounds (NCS) YouTube channel who would soon re-release the song. The boost in promotion saw the song become a viral success which has currently received over 65 million hits which has continued with further tracks Spectre and Force.

After signing to Sony, Walker released a reworked version of Fade; Faded. Accompanied by a dystopian promotional video shot in abandoned Estonian industrial regions, the track has shot the young producer to the dizzy heights.

Alan Walker concert tickets are in limited supply and with high demand we don't expect them to last very long so book early to avoid disappointment. Always make Gigantic your first choice for the very best gig tickets.

Alan Walker
Plus special guests
Thu, 13 Dec 2018
Doors at 19:00
Alan Walker
Plus Special Guests
Fri, 14 Dec 2018
Doors at 19:00